What is a GASHO?
---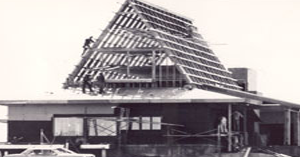 The Japanese Government has designated the Gasho type buildings as National Treasures. The dominant and soaring roof seems to be in the form of hands engaged in prayer, expressing the prayerful thanks of the Heike Clan.
The original Gasho farmhouse was dismantled in the remote mountain village of Hida and brought to America in the early 1970's. Here, it has been reconstructed as it was hundreds of years ago. The original farmhouses were assembled without the use of a single nail. The word "Gasho" freely translated, means praying hands.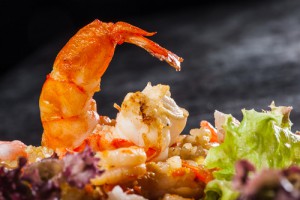 Our Food
---
We offer Hibachi,Sushi and Steak with fun for the whole family, come to either of our locations to enjoy a very special meal. Our staff is dedicated to your meal and will make you feel like you have sat back into an old farm house in Japan where you have atmosphere and relaxing good wholesome food.
It's Gasho's mission to pour his love of the cuisine into every meal we design. From the basic traditional ingredients to custom made requests.
We make every effort to ensure that we provide the finest quality food with the best possible service at the most competitive prices.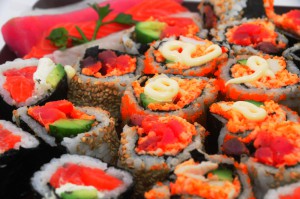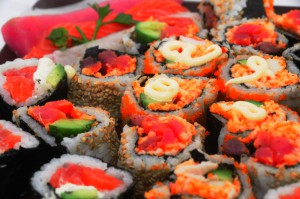 We maintain extremely high standards for the products we purchase, and we strive to provide the freshest and healthiest products available.
That is our pledge to you. Should we fail to make you happy, please ask for a manager who will make every effort to correct the problem.